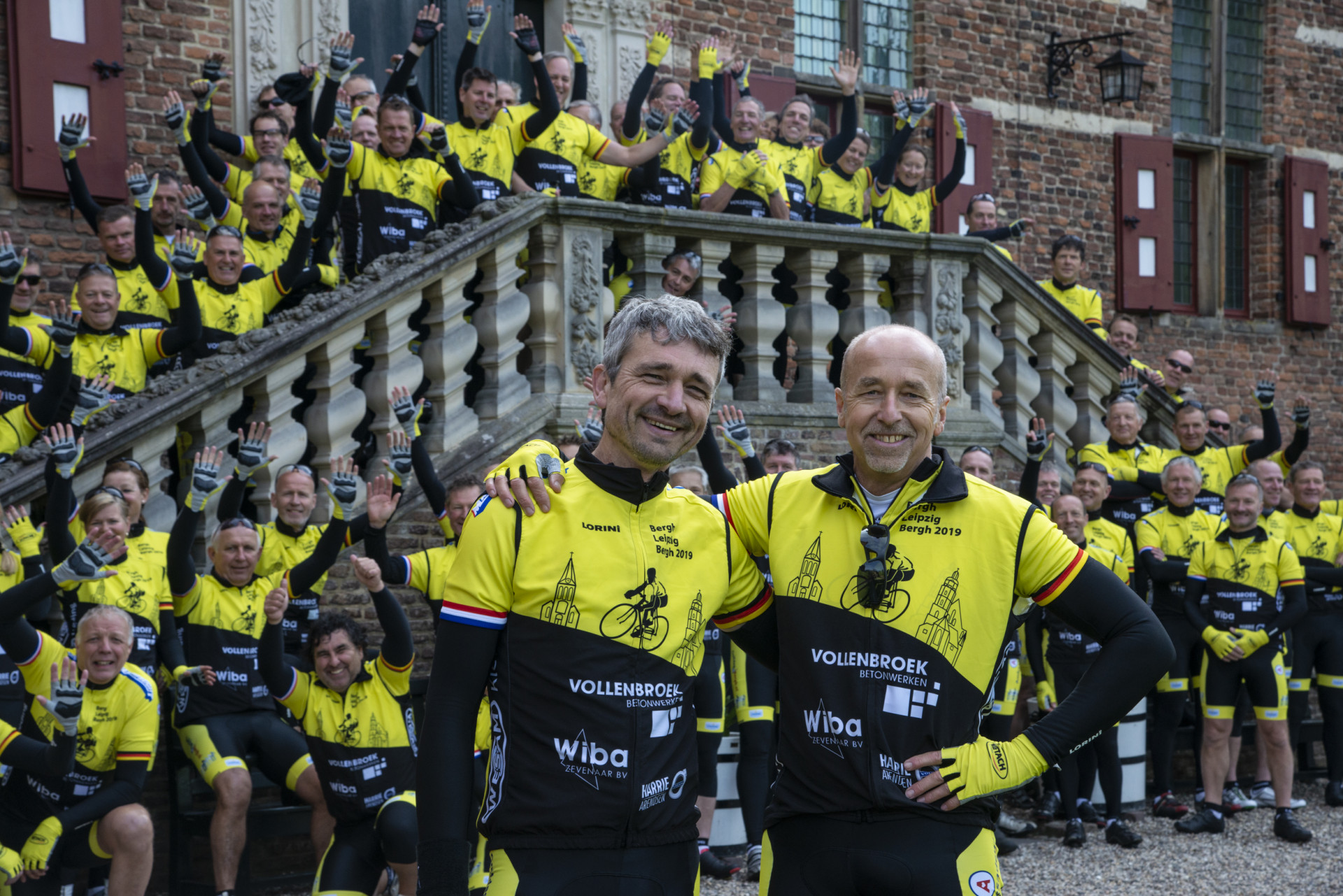 With this tour, Frank and Roland, together with approximately 90 other cyclists, collect money for Bergh in het Zadel. This foundation commits to financially support cancer research. Every four years, they organize such a phenomenal bicycle tour. This time a research project on therapy-resistant acute leukemia in children is selected as charity. A project of Frank and Roland.
The research project
In this project the researchers investigate which DNA mutations influence whether a leukemic cell does or does not react to treatment. "Leukemic cells with a mutation in the IKFZ1-gene are difficult to treat and in some patients the cancer comes back after treatment", tells Frank. "The mutation in this gene causes reduced sensitivity to medication with glucocorticoids, such as prednisone and dexamethason", continues Roland, "and these glucocorticoids are substantial in the treatment of leukemia."
The colleagues investigate why cells with this IKFZ1 mutation are less sensitive to this treatment. If they unravel this, they may find a pharmaceutical target and be able to select and test other medications. The project started in 2017. "The first results are promising", states Frank, "we are very glad that we are able to continue this research with the support from Bergh in het Zadel."
The preparation
Friday May 24
th
the adventure starts. The peloton departs from 's-Heerenberg. With a total distance of 1365 kilometers in 9 days, they cover an average distance of over 150 kilometers a day. Are they ready? "We will do on sheer will-power", Frank jokes, "but naturally we have trained intensively for this. We have joined several tours and we did a trainings weekend with the whole group." "We also biked regularly from Nijmegen to the Princess Máxima Center. Before working hours, of course, our research may not suffer", says Roland jokingly.