Group leader: Dr. Marita Partanen
"Identifying neuropsychological problems early is the key to preventing them"
Dr. Marita Partanen - Group leader
Advances in treatment have led to increased survival rates for children with cancer. However, more than 50% of brain tumor survivors and 20-30% of leukemia, lymphoma, or solid tumor survivors can develop neuropsychological impairments. This may include changes in cognition, behavior, or social-emotional functioning during or after treatment. With our research, we aim to improve the early identification and intervention of these impairments in patients and survivors of childhood cancer. We bring together cognitive and biological approaches in close collaboration with care colleagues, with the ultimate aim of helping to prevent further neuropsychological difficulties and improve quality of life in this group of children.
Monitoring
The ability to monitor or screen for neuropsychological difficulties at an early phase is essential for providing timely supports. One aim of our research is to identify these impairments using a cognitive screening battery in various patient groups. We also work closely with our care colleagues to implement a neuropsychological monitoring program for children with brain tumors (called the Brain CARE program).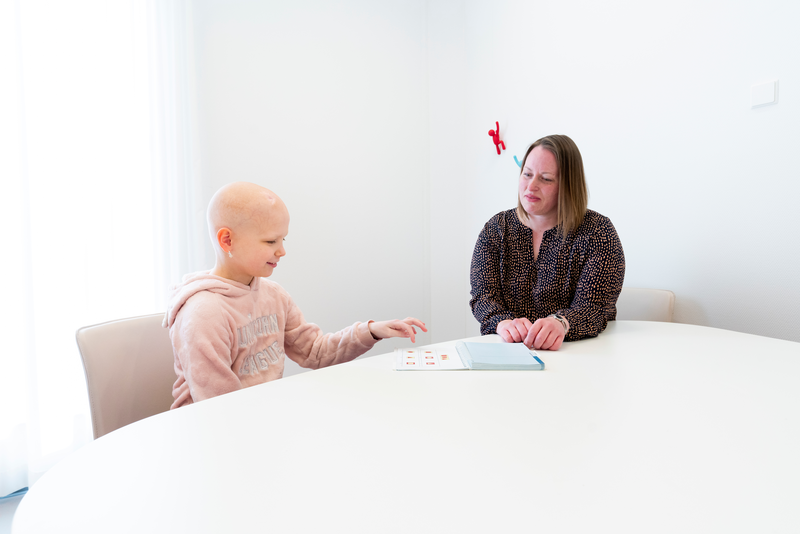 Risk and protective factors
Young age at diagnosis and cranial irradiation treatment are often associated with poorer neuropsychological outcomes. Another aim of our research is to identify novel risk and protective factors in pediatric cancer groups (e.g., demographic, treatment, complicating factors). This information will allow clinicians to provide supports to those patients who are considered highest risk for poor neuropsychological outcome.
Biomarkers
Biomarkers of outcome, such as with brain imaging, can provide further information about those who are at highest risk for neuropsychological problems. One area of our research is to examine whether vascular, structural, or functional changes in the brain are associated with neurocognitive functioning in patients with cancer.
Interventions
There are some groups that are at highest risk to develop neuropsychological impairments, such as children with brain tumors or those who receive cranial radiation. Despite this knowledge, there are few evidence-based interventions to prevent or rehabilitate neuropsychological deficits for these children. One of our research aims is to explore early intervention strategies for these high-risk groups.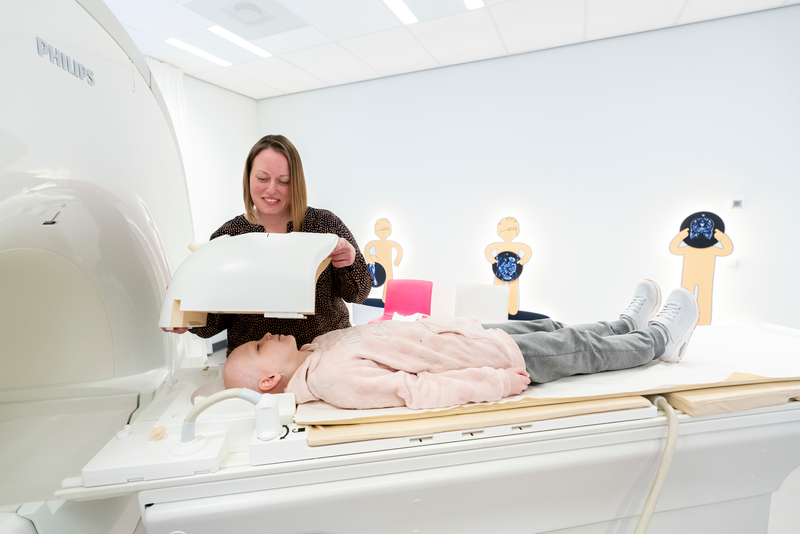 Key publications
Partanen, M., Anghelescu, D.L., Hall, L., Schreiber, J.E., Rossi, M., Gajjar, A., & Jacola, L.M. (2021). Longitudinal associations between exposure to anesthesia and neurocognitive functioning in pediatric medulloblastoma. European Journal of Cancer, 148, 103-111. https://dx.doi.org/10.1016/j.ejca.2021.02.010
Partanen, M., Phipps, S., Russell, K., Anghelescu, D.L., Wolf, J., Conklin, H.M., Krull, K.R., Inaba, H., Pui, C.H., & Jacola, L.M. (2021). Latent longitudinal trajectories of neurocognitive functioning in childhood survivors of acute lymphoblastic leukemia. Journal of Pediatric Psychology, 46, 168-178. https://dx.doi.org/10.1093/jpepsy/jsaa086
Partanen, M., Kang, G., Wang, W.C., Krull, K., King, A.A., Schreiber, J.E., Porter, J.S., Hodges, J., Hankins, J.S., & Jacola, L.M. (2020). Association between hydroxycarbamide exposure and neurocognitive function in adolescents with sickle cell disease. British Journal of Haematology, 189, 1192-1203. https://dx.doi.org/10.1111/bjh.16519
Partanen, M., Bouffet, E., Laughlin, S., Strother, D., McConnell, D., Hukin, J., Skocic, J., Szulc-Lerch, K., & Mabbott, D.J. (2018). Early changes in white matter predict intellectual outcome in children treated for posterior fossa tumors. NeuroImage Clinical, 20, 697-704. https://doi.org/10.1016/j.nicl.2018.09.005