Services
We provide access to two scRNA-seq platforms:
SORT-Seq: involves FACS sorting of cells into 384-well plates that are processed into sequencing libraries.
10xGenomics Chromium Single Cell Controller: the leading microfluidics platform. Higher cell throughput per experiment, but less flexible.
Results of the facility have shown that the two platforms have their own strengths. Their output can be combined and complement each other.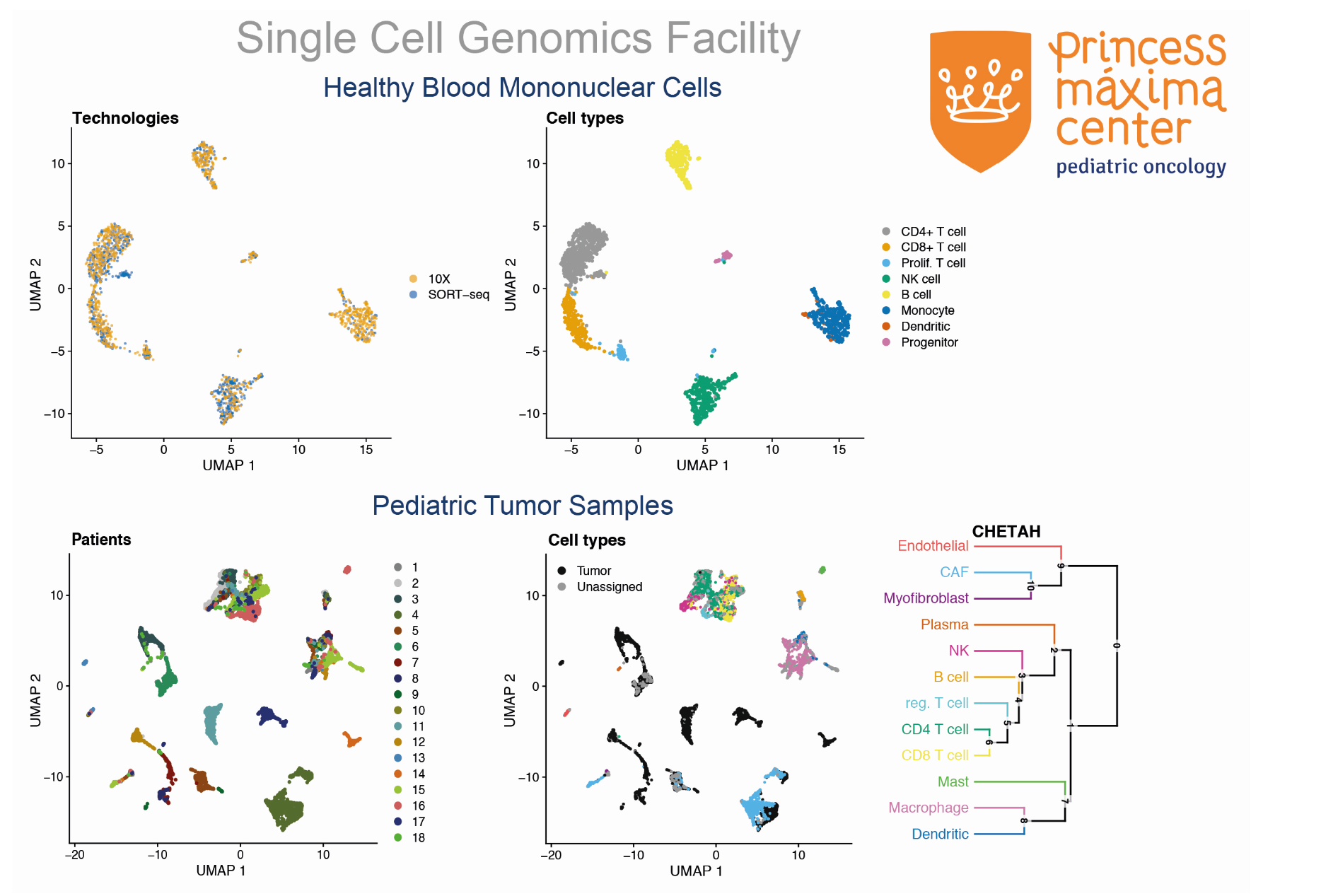 Computing
The facility is actively involved in developing computational tools:
Ameba, a database for storing single cell experiment information and facilitating pipeline deployment in computer clusters.
Sharq (Candelli et al. bioRxiv 2018), a data-processing and analysis pipeline, maintained and developed by the facility. It runs on the Utrecht High Performance Computing (HPC) environment, processing and mapping reads, as well as performing general and cell-specific quality-control.
CHETAH (de Kanter et al. NAR 2019), an accurate cell type identification method that uses single-cell RNAseq reference data to classify cells in a hierarchical fashion. Including collaborating in analyzing scRNA-seq results.
Knowledge Transfer
Facility members educate researchers on the various equipment and bioinformaticians interested in analyzing their own single cell genomics data, both internally and abroad within the European network ELIXIR.
Internal previous teaching material, recommended webinars and documentation on our technical procedures and pipelines is maintained at our wiki:
Watch facility video:
https://youtu.be/EkOLDbyXIgQ